Amplifying your information productivity to achieve more and live better
Our lives are defined by our relationship with information. Today, all success depends on our ability to transform superabundant information into value, expertise, insights, and better decisions.
We build products and tools to help you prosper amid this excess, to be immensely productive in a world of unlimited information.
Be the first to know when our information productivity tools are launched
The Thriving on Overload Interactive Course guides you in detail through the principles of extreme information productivity and creating your own Personal Information Plan.
Applying your Personal Information Plan will maximize the value of your daily information habits and practices.
Discover the course and how it can help you to thrive.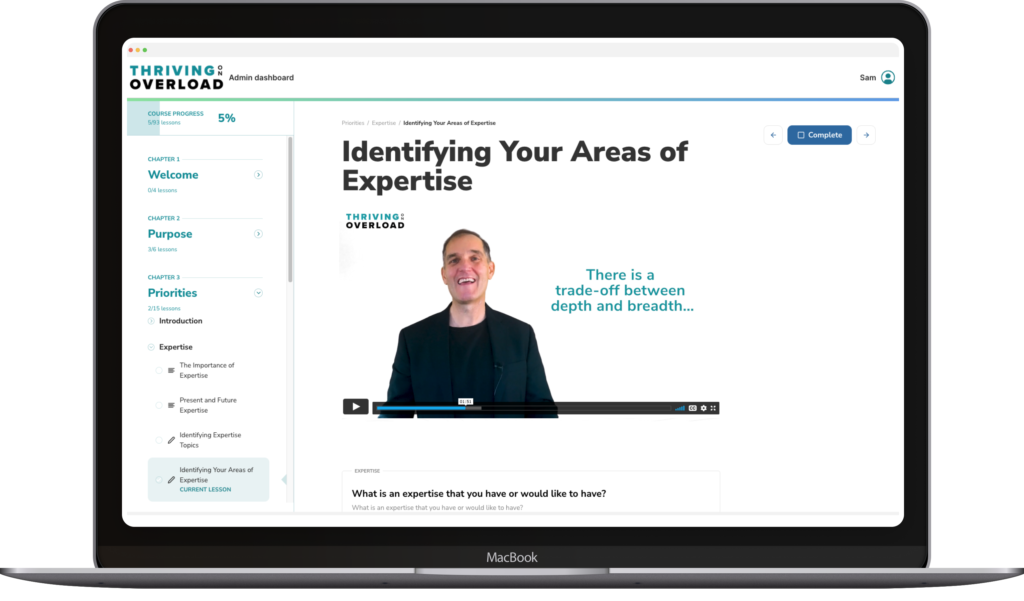 Information Productivity Tools

Do you use Roam, Obsidian, Notion, Readwise, Feedly, Inoreader, Pocket, Instapaper, Matter, Freedom, or similar apps? If so you have begun your journey towards optimizing your information productivity.
We are developing a set of tools to dramatically amplify your information productivity for launch early 2023.
Get on the waiting list to get priority access.
I want priority access when new information productivity tools are available